A warm welcome to you
...from all at Kingsteignton Community Baptist Church
We are pleased to welcome you to our website. Our church community is made up of people from many different stages of life and cultural backgrounds and we hope you will join us and find KCBC can be a place you can call 'home'.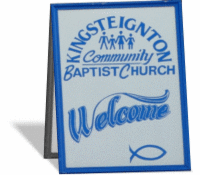 It may be that you would like to visit us in person and we want to assure you of a warm welcome to our services or to any of our varied activities.
We believe that the message we share and the values we live by are as relevant today as they have ever been, and it is thrilling to see the way many people's lives continue to be transformed through a personal relationship with Jesus Christ.
Please come and visit us or get in touch with me if you would like to know more.
David Goddard
(Minister of KCBC)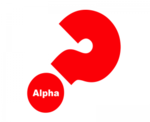 Interested in exploring the Christian faith, listening to other people's views or giving your own, then Alpha is for you.
Or you may want to come with someone in your family or a friend who may want to know more about Jesus.
Alpha starts with an introductory evening on Monday 9th September at
7:30 until 9:30p.m. at Kingsteignton URC.
During the evening, cakes and refreshments will be provided so we can eat while we chat.
Contact us:
E-mail:
admin@kcbchurch.org.uk
Phone:
01626 210132